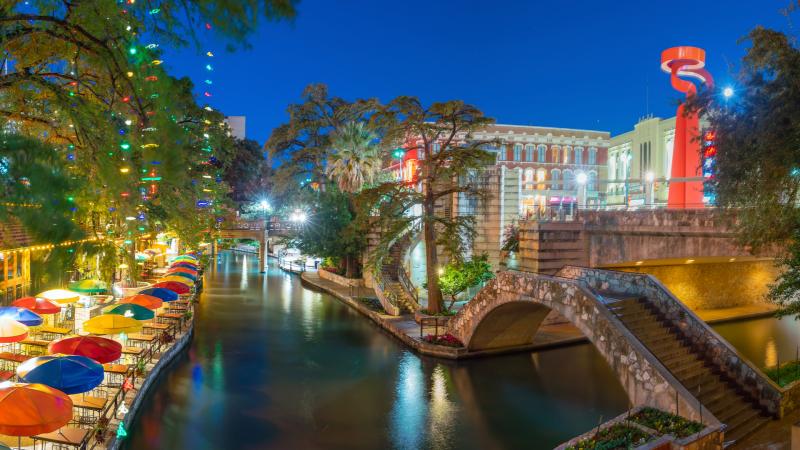 When: August 23 - 26, 2021
Where: Henry B. Gonzalez Convention Center in San Antonio, Texas
Why: Network with other professionals, learn popular trends and new trade secrets, have a great time in a picturesque setting!
After the past year of digital conventions, the VehiclesNetwork team is looking forward to again seeing our clients, colleagues, and partners at the NIADA face-to-face.
We've been attending the NIADA Convention for over ten years as a team, and lately as a platinum corporate partner to the NIADA. We are proud to be the technology provider for this great organization that has done so much for the independent automotive community.
Are you attending the NIADA Convention?
If you plan on being here, make sure to stop by our booth and enter for your chance to win some exciting prizes, as well as benefit from our exclusive convention offers.
Not registered for the NIADA Convention?
It isn't too late! The early bird savings go until July 25! Head over to the
NIADA Convention website
to see what special offers they have, and create your own convention experience by choosing between Premium, Classic and Express registration tiers. This is hands down one of the best networking and educational opportunities for independent auto dealers and their vendors.
What can you expect this year?
The NIADA Convention never disappoints, and this year looks to be no different. Featuring more than 60 education sessions presented in four tracks as well as networking, special events, awards ceremonies and dedicated time for the expo hall, a lot is packed into this event.
The keynote address is by Hall of Fame wide receiver and NFL Network football analyst Michael Irvin, who earned the nickname "The Playmaker" as a star for collegiate national champion Miami and later helped lead the Dallas Cowboys to three Super Bowl titles in the 1990s.
Irvin is scheduled to speak on Aug. 25, courtesy of ACV Auctions. NIADA also said Irvin will be available for a meet-and-greet session afterward at the ACV booth in the expo hall.
Also among the headliners of the education agenda are popular dealer trainer Joe Lescota, who will lead sessions about improving the dealership's bottom line and managing inventory to maximize investment, and service department expert Chris Collins, who will speak at a general session and a special VIP session for attendees registering for the event's premium package.
And my personal favorite, Subprime Analytics president Ken Shilson, also a founder of the National Alliance of Buy-Here, Pay-Here Dealers, will present his annual industry Benchmarks.
The NIADA introduces something new for 2021: The Service Drive, a series of 20-minute micro-sessions that are intended to give dealers hands-on insight into service, reconditioning and fixed ops solutions that can save them time and money.
We look forward to seeing you at the event!