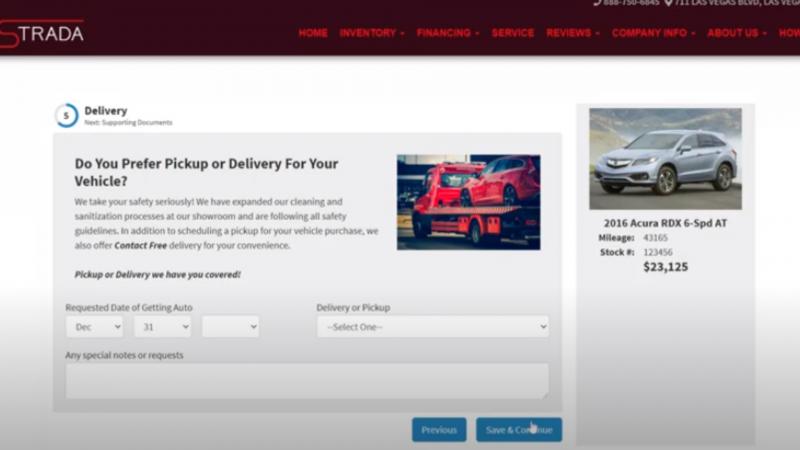 Demand for virtual shopping and delivery options on the rise.
Recent research
shows demand is growing for home delivery and virtual car-buying options from dealerships.
The pandemic has affected everyone, and the independent car industry is no different. From a rollercoaster of a year and changing outlook of the industry, one major impact is in how consumers are searching and buying cars.
What do your car buyers want from your dealership?
Let's look at what the research says:
Showroom traffic is down.
Showroom traffic is still down 15%, but for dealerships offering virtual options, they have seen a rise in traffic.
Virtual buying is up.
Many consumers claim that the pandemic has actually accelerated their car buying decisions – however, they are doing most of their shopping and buying online.
57 percent of consumers that purchased a car in the last six months say that they conducted the bulk of their vehicle purchase online with their local dealership.
Dealerships are getting onboard with this trend.
In March, at the start of the pandemic, 49 percent of dealers said they offered home delivery services. By August, 66 percent offered the services, an increase of 35 percent in less than half a year.
If you're not already offering virtual buying options, your competition might be. Don't be left behind.
Ask us
how you can improve the online shopping and buying experience for your customers.
Demand remains high for virtual buying and delivery.
Over 61 percent of recent car buyers say they would use home delivery if that service was offered from their local dealership.
How can your dealership start offering virtual car buying and delivery?
VirtualDealer
is brand new software by VehiclesNetwork that allows auto dealerships to offer the entire car buying process entirely online, including loan approvals and trade-ins. The simple step-by-step process is fast and easy for the customer. A two-step verification ensures it is secure, for both your sales staff and customers.
If you're looking for a safe, secure way to offer virtual car buying and delivery,
ask us today about VirtualDealer
. Your competition is probably already offering it, so don't fall behind! Give your car buyers what they want.
Watch this quick video that CEO Chris Jackson put together to walk you through this software: