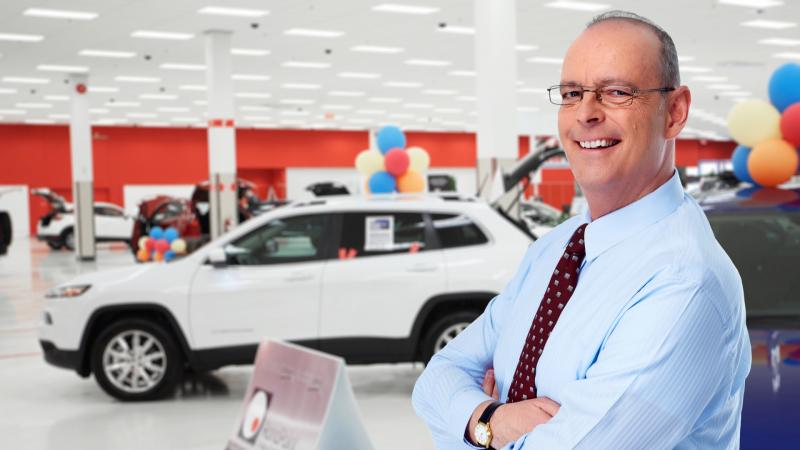 This year has been difficult for consumers and businesses alike. As the pandemic resulted in the shutdown of many states, the economy slowed. At the same time, production of new vehicles was impacted by factory closings, and consumer confidence faltered. On the positive side, gas prices plummeted and stimulus checks put money in people's pockets.
How has all this impacted independent auto dealers and their outlook for the dealerships?
Used Auto Dealers Feel More Positive About Economy
According to the Q3 2020 Cox Automotive Dealer Sentiment Index (CADSI) released Sept. 8, U.S. automobile dealers' view of the current automotive market shows significant improvement and has mostly recovered from the historic, pandemic-driven drops in the second quarter.
The index has seen the largest increase in history from last quarter to Q3, jumping 36 points. It is also up year-over-year by 8 points, a significant increase.
"Dealer sentiment improved dramatically in Q3 as the economy improved and dealers enjoyed strong sales," said Cox Automotive Chief Economist Jonathan Smoke. "Improved traffic, less price pressure, and stronger profits lifted sentiment higher than a year ago."
While overall independent dealerships displayed lower confidence that franchise dealerships, independents still saw a 36-point increase into positive territory going from 17 to 53. However, even with this significant increase, independents auto dealerships still expect the market to be weak in the months ahead.
What are independent auto dealers' thoughts about the future of the industry?
Low Inventory is a Concern
Fifty-one percent of independent dealers stated that finding and buying inventory is their top priority whereas as simply staying in business was the top concern last quarter.
Dealers see costs increasing, but at the same time, feel less pressure to lower prices. This is most likely due to low inventory creating scarcity, keeping prices high.
Used Sales are Increasing
As used car dealerships see the economy improve and higher customer traffic dealers' perception of dealership traffic grew significantly to a record level.
Consistent with improving views of the market, the used-vehicle sales index significantly increased overall compared to last quarter. The view from independent dealers represented an increase in used-vehicle sales perception from last quarter, but the used vehicle index for independents remains below the positive threshold at 47 in Q3.
What are the top factors holding back business for used car dealerships?
Dealerships report these factors as being their main concerns moving forward into the end of 2020:
1. Limited inventory

2. Covid 19 Impacts

3. Market Conditions

4. Economy

5. Political Climate
---
What are the main concerns facing your auto dealership right now? We may not be able to fix low inventory or Covid 19 impacts, but we can help bring in more car buyers through your digital presence.