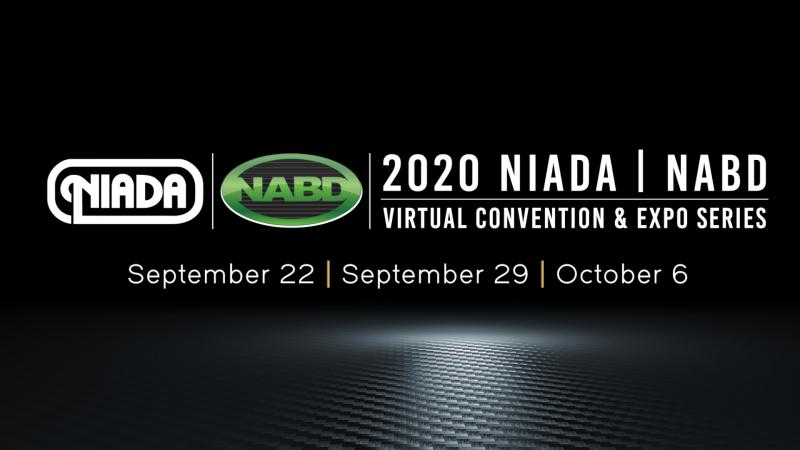 We're heading to the NIADA, but this year, we're going virtual.
As a long-time technology partner to the NIADA, we look forward to the yearly convention where we can highlight what VehiclesNetwork offers the auto community at our booth. Even more exciting is the opportunity to mingle on the floor with clients and potential clients that we normally only engage with online or by phone.
Hosting and attending panels by fellow industry experts are also a key part of this yearly event that our team looks forward to.
We were all a little disappointed when the event opted to go virtual this year for the health and safety of all attendees. Of course, this was the best decision, but we will miss the face-time with people passionate about the used auto industry.
But with that bit of disappointment is excitement about the opportunity the virtual event can offer the industry.
How is the virtual event going to work?
The event is three weeks long, starting today (September 22). It runs Tuesday through the weekend each week.
Each vendor, such as ourselves, has live chat sessions where we can engage with the audience on the platform of our choice. Live Expo Hall hours will be held every Tuesday from 12:30 to 01:30 pm and 03:15 to 05:15 pm, CDT.
Throughout the rest of the event, attendees can view our
virtual booth
, or click to our website to learn more about us. We are a Diamond Exhibitor this year. Through our virtual booth, you can book an appointment with us directly to receive the free website analysis we offer, or learn more about our products like AutoSTRADA and VirtualDealer.
Registered attendees can
access live panels
from the comfort of their home or office, and engage with other attendees through their personal portal.
Value of Virtual Events for Auto Dealers
Networking, training, and shaking hands with your competitors and vendors are all important aspects of attending industry events.
But what about virtual events? No face-to-face interaction, no handshakes or pre-dinner cocktails – are virtual events still worth your time and money to attend?
Admittedly, virtual events probably aren't going to be as much fun. But you can still get your team together to participate together. Consider hosting viewing parties with your team and attend certain panels or training seminars together to make it more engaging.
As a virtual event, the NIADA is now more accessible to dealers and vendors from around the country. Travel expenses that may have been prohibitive to some dealerships struggling during the pandemic are now null, and virtual booths can now be viewed by a potentially larger audience.
Just like physical events, you get what you put into a virtual event. If you actively engage fellow participants, take advantage of live chat opportunities, and (as a vendor) take the time to design great materials, you'll have a much more successful event.
And if you're missing those mixers and after parties, we're always happy to have a virtual cocktail with you and your team! Just book an appointment with us, and let's talk over drinks.
See you at the event!