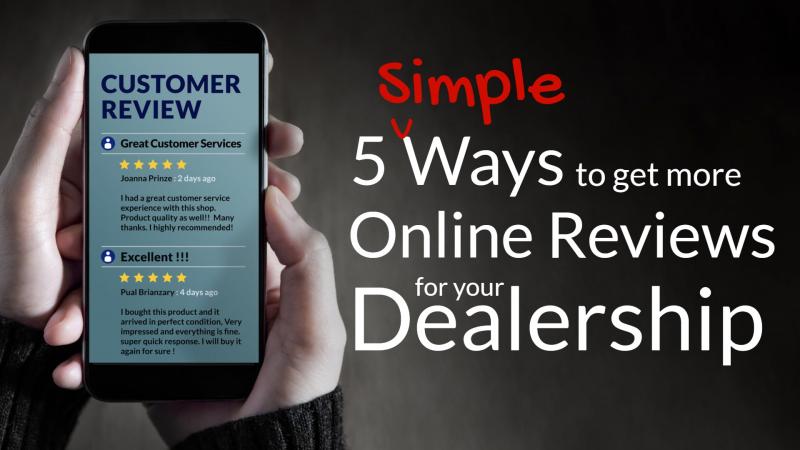 Need more online reviews for your auto dealership?
According to Forrester Research, one third of people will trust a stranger over a brand. And the majority of consumers (85%) will read reviews before making a big purchase, like a vehicle.
Reviews / testimonials are important because they build trust in customers. They help make a good initial first impression, and 83% of consumers say they trust reviews online as much as they trust recommendations from friends.
The more reviews you have online, the more leads you will get.
How can you get more online reviews for your dealership?
1. Google Reviews
Google, as the top search engine and most trusted review platform, should be the first place you look to secure more reviews for your auto dealership.
More than 87% of car buyers choose their dealership based on online reviews, and that number is trending upward. In a time when appearing in the first pages of search results is increasingly difficult, having more reviews on Google will give you an edge over the competition when it comes to local results.
Use the link provided by Google and send it to your mailing list. It might be worth the investment to offer an incentive, such as entering them into a giveaway in exchange for leaving a review.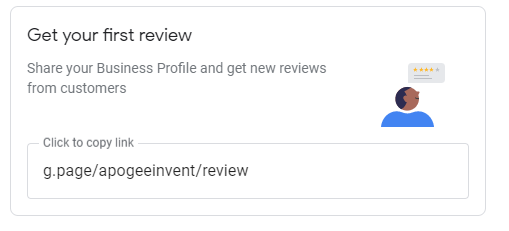 You can also share that link on social media if you have active accounts, and ask your employees to share it, too.
Respond to reviews.
Once you get some reviews, make sure you reply to all of them, good and bad. 3 out of 10 shoppers make note of a business's response to reviews.
A "thank you" for good reviews and a respectful offer to turn a disgruntled customer into a fan goes a long way in earning the trust of potential customers.
Use Popular Niche Sites
While Google might rule the search playground, they aren't the only way to car buyers. A popular search trend we've talked about before is the increase in App search. Instead of jumping on Google or Safari, mobile browsers are instead going directly to apps for search. For example, active car shoppers might access the Cars.com mobile instead of going to the website.
What does that mean for you?
Getting reviews for your dealership directly on popular sites like Cars.com will help your dealership get noticed and increase your leads.
There are many niche sites with apps like Cars.com, so pick the most popular in your area by doing a little market research, and focus your attention on those sites. Like I mentioned above, this might be another good time to offer a giveaway to people willing to leave a review.
This can be an incentive for them to take the time and post their review on multiple platforms if each post counts as an entry.
Post reviews on your website.
Include as many reviews on your website as possible. This will help convert more traffic into leads.
Our AutoSTRADA platform has a testimonial aggregator which allows you to gather reviews from multiple platforms to display on your website. (See example below from our client Auto Brokers of Montana.)
This will help you to collect reviews from whatever platform you choose to focus your attention on, such as Google, Facebook, or other niche sites like Cars.com. Customers will typically only leave reviews on a single platform (unless you offer incentives to leave additional reviews) and including reviews from other places means you'll have more to display on your website.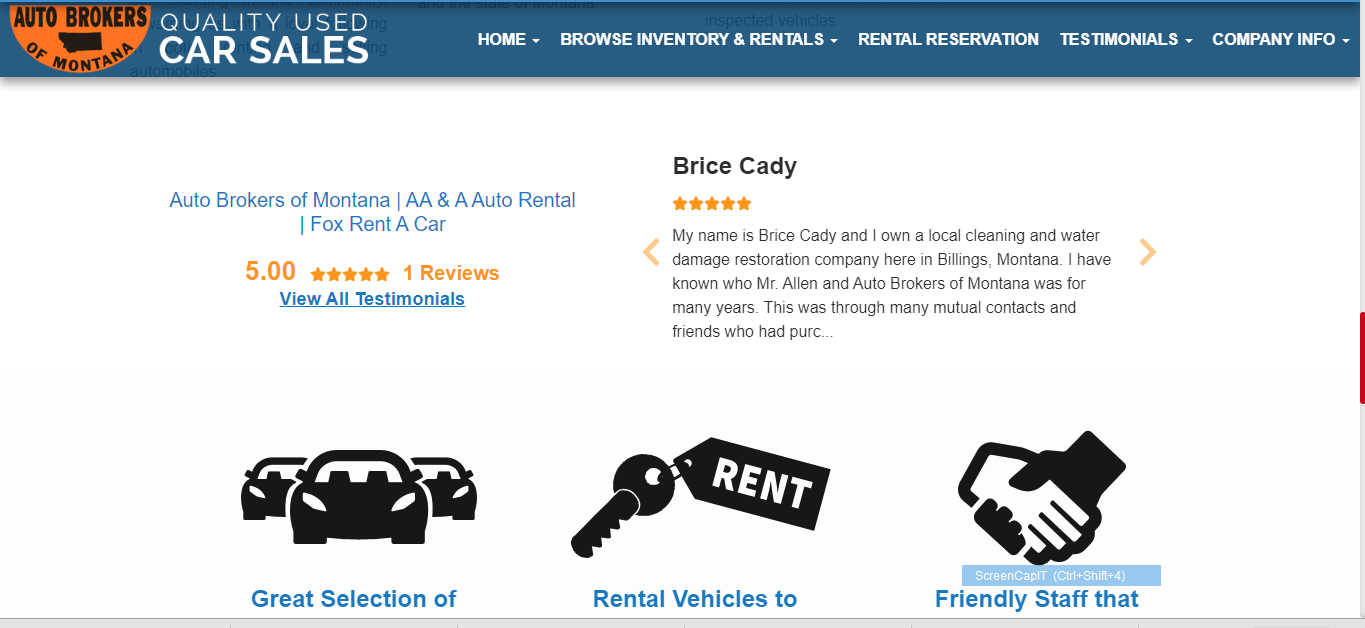 Make sure your reviews are posted on your homepage for maximum exposure, and it is also a good idea to have an entire page dedicated to testimonials so car shoppers can easily find testimonials if that is what they're looking for.
Use Photos
Platforms like Google or Facebook will automatically include the user name and image of the individual who leaves a review. This helps make the review more trustworthy and authentic.
In the same way, include photos of happy customers with all your reviews on your website, if possible. This goes a long way in making the reviews more authentic.
Another great "review" is taking a photo of each happy customer when they purchase a vehicle from your dealership and post that photo on places you would traditionally have reviews, such as on your website, your Facebook or Instagram page, or your Google My Business page.
Even if there isn't a quote from the customer, their smiling face is a glowing review. A picture is worth a thousand words, after all.
If you want to really step up your game, consider doing what AST Board member Dwight Calwhite has done for Auto Search at events – create a testimonial video, as you can see in the example below. Even more powerful than an image is a video testimonial that you can post on your website and social media accounts.
Social Media Reviews
Facebook is one of the few social platforms that displays reviews for business pages. Like Google My Business reviews, these will help your business profile get more exposure and trust from followers. Make sure you respond to each review, and don't be afraid to ask for reviews from your followers in exchange for some reward, such as entering them into a giveaway.
In addition to traditional reviews, sharing your posts or mentioning your business on social media has the same value as a review. Make sure you are monitoring your auto dealership brand on social sites so you can view and respond to any mentions of your brand, good and bad. This is a great opportunity to reward fans with a thank you, and to turn unhappy customers into fans through great customer service.
Conclusion
If you're looking for a way to build trust in car shoppers and get more leads, reviews are a simple yet highly effective way to do this. Get more reviews by:
1. Claiming and using your Google My Business listing to gather reviews on Google.
2. Use niche sites to get more reviews from mobile car shoppers.
3. Post reviews on your website.
4. Use multimedia to get more traction from reviews.
5. Leverage social media.
Have questions about getting reviews for your auto dealership? Ask in the comments below, or request a review of your website to see if you can maximize your exposure.